REGISTRATION NOW OPEN
M Resort, Las Vegas, NV
- October 24-26, 2019
About the 2018 Conference
The annual Superbones Superwounds West 2018 Conference took place at the Aria Resort in CityCenter, Las Vegas October 18-20. The program included the Trease Lapiplasty Workshop and a special lecture on prescribing controlled substances, required in many states now. The next Superbones Superwounds 2019 Conference will take place at the M Resort, Las Vegas October 24-26, 2019. Join us at the spectacular M Resort for 2 ½ days of the best CME education and Hands-On Workshops, all designed to equip you to take better care of your patients and run your practice more efficiently when you return to it on Monday morning.
Superbones Superwounds West 2018 Photo Album
See the Conference Photos on Our Facebook Page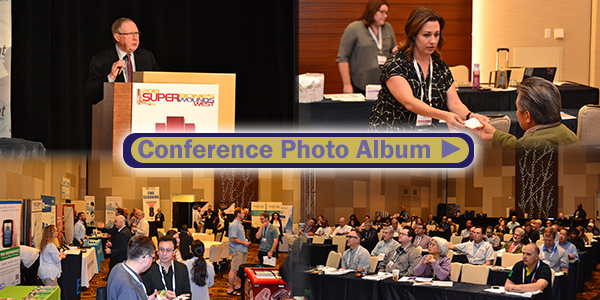 Grand Sponsor of
PRESENT Education 2018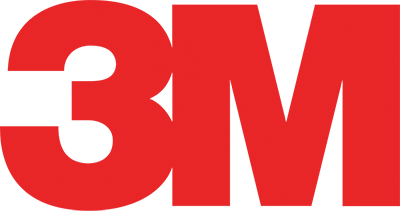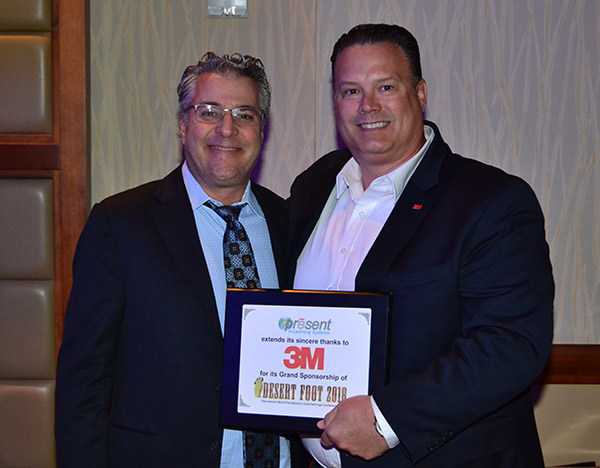 Derek Hughes of 3M was honored by PRESENT Co-Founder Michael Shore, DPM as the Grand Sponsor of PRESENT Education for 2018.
CME Information
Estimated for 16 CME/CECH Credit Hours for DPMs
Fees
Attendees $149, Alliance Partners $99,