REGISTRATION NOW OPEN
Virtual Conference – October 22-23, 2022
About the Conference
The 2022 Superbones Superwounds West Conference will be live streamed to you on October 22-23, utilizing a state-of-the-art live streaming platform that innovatively simulates the best of a live in-person CME conference experience and delivers it conveniently to your home or office. Although PRESENT is back to running in-person conferences, we recognize that a large part of our audience has learned to appreciate virtual conferences and many now prefer them. So, we are committed to running the Superbones Superwounds West Conference virtually for the next few years. Get 25 CME credits and learn the latest trends and innovations in podiatry conveniently. Attend the CME lecture program designed for today's surgical and wound care practice by the finest teachers in podiatric medicine, surgery, wound care and limb salvage. The conference will include an innovative virtual exhibit hall in which you will learn about the latest products and services to run your practice and better care for your patients. You'll be able to video chat with exhibitors and get demos of their products, just like you were in a live in-person exhibit hall. Be invigorated when you return to your practice on Monday morning.
Conference Co-chairs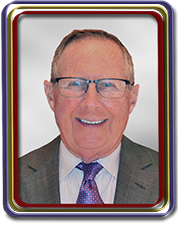 Harold Schoenhaus, DPM
Chairman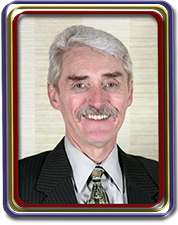 Robert Frykberg, DPM, MPH
Co-Chair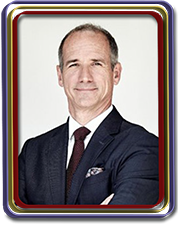 Thomas Serena, MD
Co-Chair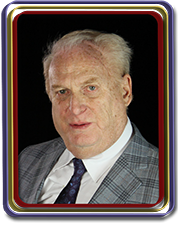 Stanley R Kalish, DPM
Founder
What Last Year's Attendees Had to Say
I actually enjoyed the conference more than I did in person at Superbones East. Being home was much more comfortable than the hotel. The comfort factor allowed me to get more out of the presentations.
Charles Wallack, DPM



So glad PRESENT is ahead of the curve in offering online CMEs. I've been onboard since 2016. This format allows for critical thinking and engagement... Nice!
Sheila Benford, DPM



Considering all the challenges of this year, I really appreciate the effort and ingenuity that went into putting this type of conference on. Kudos to PRESENT Podiatry for putting on a great conference in this format!! Good job!! I like the energy and human interaction of the Las Vegas conference, but would also attend this type of conference again. How you guys pulled this off this year was really amazing!!
Timothy Tomlinson, DPM



Overall, a GREAT experience. Certainly, was MUCH IMPROVED OVER a more traditional in person weekend seminar. One huge improvement was this was not at OVERPRICED big resort / hotel costing $250 a day!!!!!
Harry Yankuner, DPM



I can honestly say that I enjoyed this format much better than attending a live lecture. I found myself less distracted with talking with peers about shop and was more focused on the educational presentation. It eliminates the problems and expense of travel and enables the ability to rewind and go over a lecture more than once if something was missed. I myself found that I tended to sit for more lectures than if it was live and if education is the objective, then this remote presentation works much better for me. As for social aspect of seminars, I tend to stay in touch with many of my peers anyhow.
Thomas Stickley, DPM



I was able to view the lectures at my own pace. If I missed anything I could rewind. I found the online conference to be better in many aspects. Learning for me was better. I do like to walk around an exhibition hall and see people.
Gregory Kaufman, DPM



Conference Time Zone Start and End Times
Eastern
9AM - 9PM EDT
Central
8AM - 8PM CDT
Mountain
6AM - 6PM MDT
Pacific
6AM - 6PM EDT
CME Information
There will be 4 regular Attendance Verifications, 1 each AM and PM for both Saturday and Sunday, which you are required to complete to earn 16 CME credits. There are 2 special Attendance Verifications, for both Saturday and Sunday evenings, to earn the 9 State Required lecture credits. This will give you a total of 25 CME Credits for attending the entire conference.
Approved for 25 CECH/CME/CE Credits
PRESENT e-Learning Systems is approved by the Council on Podiatric Medical Education as a provider of continuing education in podiatric medicine. PRESENT e-Learning Systems has approved this activity for a maximum of 25 continuing education contact hours.

Physicians
AffinityCE is accredited by the Accreditation Council for Continuing Medical Education to provide continuing medical education for physicians.
AffinityCE designates this live educational activity for AMA PRA Category 1 CreditsTM. Physicians should only claim credit commensurate with the extent of their participation in the activity. A maximum of 25 AMA PRA Category 1 CreditsTM will be awarded.

Nurses
AffinityCE is accredited as a provider of continuing nursing education by the American Nurses Credentialing Center's Commission on Accreditation. AffinityCE is awarding a maximum of 25 contact hours for this activity.
The American Board of Podiatric Medicine (ABPM) has designated this conference for 2 hours of Maintenance of Certification (MOC) Category 2 points
Fees
Now until October 8, 2022 - $249